5 Helpful Tips for Preventing Sports-Related Injuries
November 11, 2020
According to a 2014 study conducted by the University of Rochester School of Medicine and Dentistry, 79.3% of track and field athletes get injured. The most common injuries include stress fractures, tendinitis, muscle tears and shin splints. However, these injury rates can be reduced to 25% if athletes take appropriate preventive measures as suggested and researched upon by the American Academy of Orthopaedic Surgeons. Sports-related injuries generally happen because of two reasons: trauma and overuse. Overuse is the most common cause of injuries because it occurs when the body is forced to do movements that are beyond its current physical ability, or degree of conditioning. Some other factors, such as excessive running, insufficient warming up, poorly executed sports technique and training errors, also contribute. Traumatic sports injuries occur when an athlete experiences a sudden fall or force resulting in a broken bone, fracture and other injury.
No matter what sport you play it is important to keep in mind our five helpful prevention tips which will be discussed by one of our sports medicine West Palm Beach experts.
Always make sure that your sports goals are realistic, achievable and sustainable. Most goals are truly being achieved with hard work. However, it is crucial to keep in mind your safety. No matter what your goal is - whether it's running an extra mile, swimming additional laps or lifting a certain amount of weight - plan it in a realistic way.
Take your time to warm-up
The best way to prevent sports injuries from happening is to take precautions and taking your time to warm-up. Properly warming up before your training or sports activity increases your blood flow and flexibility, which prevents injuries from occurring. Research shows that a heated muscle has lower chances of being strained. Most professional athletes and Olympians take their time to warm up before engaging themselves in a game. Take those good examples and properly prepare your body by stretching, or doing some jumping jacks, but a simple jog should do.
Don't push yourself past your limits
When people start their athletic career, they often push themselves too hard. If that's the case for you, you are more prone to sustaining an injury. Most athletic processes take time, so don't push yourself past your own limits. Our bodies need adequate time to adjust to the pressure and tension on the bones, joints and muscles. So, give your body enough time to adjust before increasing your training intensity. It is better to initially work on building strength and stamina, through strength training and cardiovascular work-outs, before adding other training routines to your activity.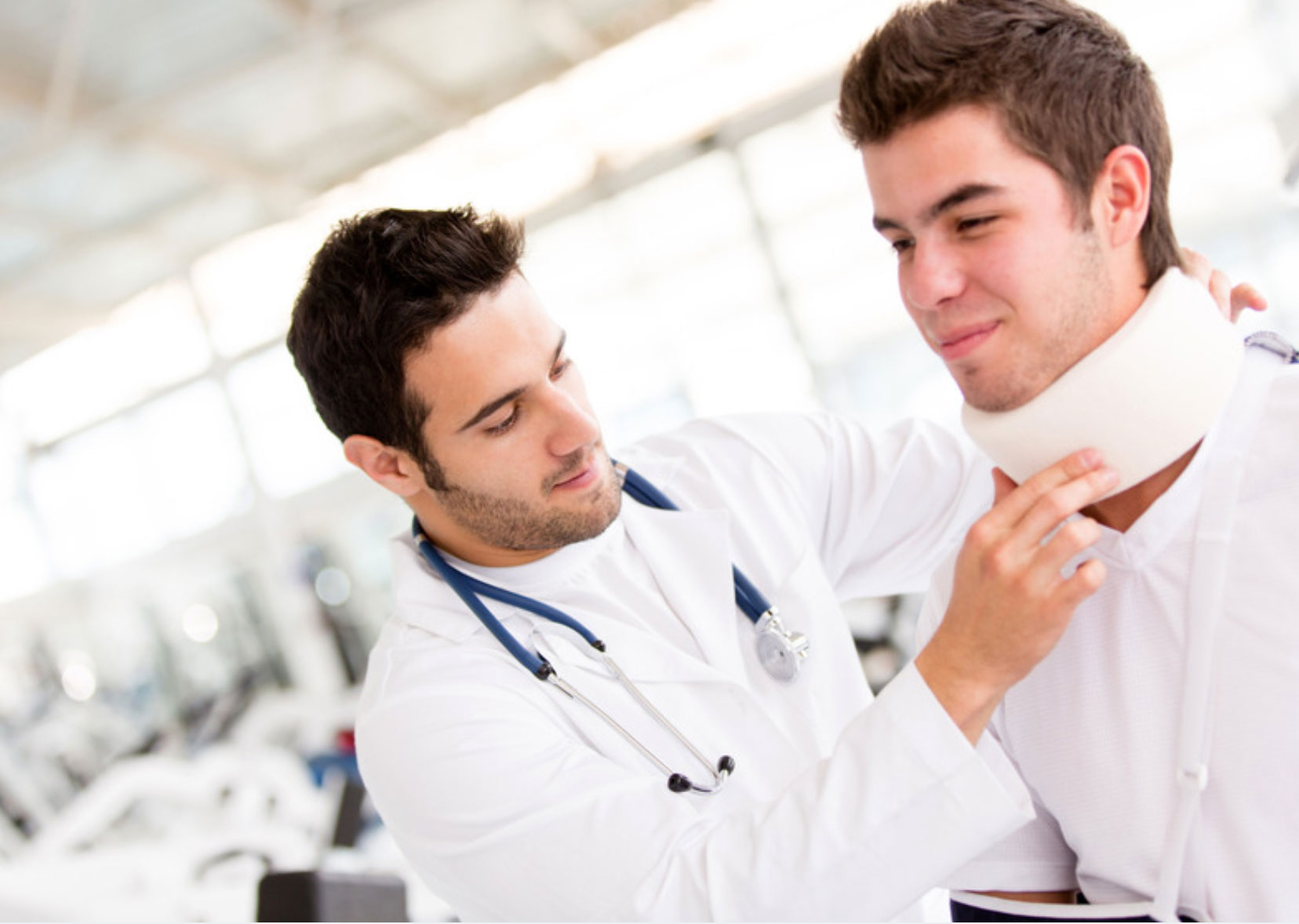 Sports equipment, such as footwear, helmets and mouthguards is commonly used during sports activity. It is important to properly wear these to avoid sports related injuries from occurring. Sports footwear needs to give adequate support to prevent conditions such as heel spurs, sprained ankle, and shin splints.The same is true for helmets and mouthguards. This equipment is important for preventing serious injuries. Sports, like hurling, require protective equipment like a helmet - without a helmet the athlete can suffer head trauma, concussion, fractures or face injuries.
Taking breaks after intensive training is essential for preventing sports injury. Also, listening to your body is crucial. Oftentimes, people are so occupied with the training that they ignore some of the signs their body is telling them. Make sure to lessen your trainings and sports activities if your body is showing signs of extensive stress, such as long-lived muscle pain and joint pain. Always consult your sports medicine doctor if you are experiencing muscle pain or joint pain for a long period of time, so that you can receive proper care.
Palm Beach Orthopaedic Institute has been treating patients in West Palm Beach for over 30 years. This location provides the services of 15 orthopedic physicians in West Palm Beach. To schedule an appointment, call our office at (561) 694-7776 or visit our scheduling page where you can submit an appointment request form online.
The material contained on this site is for informational purposes only and DOES NOT CONSTITUTE THE PROVIDING OF MEDICAL ADVICE, and is not intended to be a substitute for independent professional medical judgment, advice, diagnosis, or treatment. Always seek the advice of your physician or other qualified healthcare provider with any questions or concerns you may have regarding your health.