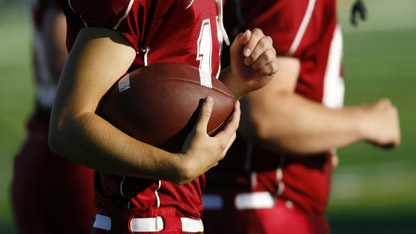 Ryan Tannehill's Shoulder Injury
November 11, 2020
After missing 5 consecutive games due to a shoulder injury in his right (throwing) shoulder, Miami Dolphins quarterback Ryan Tannehill has been able throw without pain according to a statement from coach Adam Gase. According to Gase, "There are a lot of factors involved and they're focused on pitch count, distance. It's going to be a progression. He didn't throw a ball there for a while. We've got to be careful. There has to be a buildup from there."It's still unknown whether Tannehill will be well enough to return for the Dolphins next game against the Colts is this Sunday, November 25, so we turned to fellowship trained shoulder specialist, Dr. John Hinson, to learn more about capsular injuries and what it could mean for the rest of Tannehill's season.
Specialist Dr. John Hinson answers questions about Tannehill's shoulder injury
Question: Tannehill is reportedly suffering from a capsular injury, please explain the condition.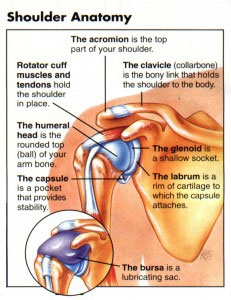 Dr. Hinson: The capsule helps hold the humeral head to the shoulder socket. Capsular injuries can occur from events such as dislocations or near dislocations, known as subluxations, of the shoulder. The most recognized shoulder capsular injury is when the capsule and the labrum, which is attached to the socket, becomes detached from the socket due to dislocation. The capsule can also be injured where it attaches to the humeral head and in its midsubstance.
Question: The team reported that Tannehill's doctors are advising how many times and how far he should throw during each session this past week. Why is it important to slowly increase the progression of his throws when recovering from a shoulder injury? Dr. Hinson: Since he's received sufficient rest and rehabilitation, they will use a gradual progression in the throwing program to slowly add more stress to his shoulder. When an athlete has been injured, you want to start with minimal distance (low stress) throw and build from there to minimize risk of re-injury. As long as Tannehill's throws remain painless at the current level, it should be safe to take the next step in his training.Question: How can Tannehill prevent a capsule injury in the future? Dr. Hinson: Tell the Dolphins to get a better offensive line! Jokes aside -- there is not much he can do. I would recommend rotator cuff strengthening and a stretching program for him and rest whenever he experiences pain. If the capsule is stretched, he could be more prone to instability symptoms but if I were treating him, I would not limit him from competing once he recovers. Healing times can be a little unpredictable depending on the severity of the shoulder injury but from the most recent reports it seems like he is on his way to a full recovery.Dr. John Hinson does not treat Ryan Tannehill and providing information based on his extensive training as a board certified orthopaedic surgeon. Dr. Hinson trained in all aspects of orthopedic care and specializes in traumatic and degenerative conditions of the shoulder and elbow. His interests include arthroscopic surgery, rotator cuff repair, shoulder instability procedures, and shoulder replacement including reverse total shoulder replacement. Further interests include care of the throwing athlete and the high demands these athletes place on their shoulders. Learn more about Dr. Hinson and our other 16 board certified orthopaedic doctors at www.pboi.com. We have four locations in Palm Beach County: Jupiter, Palm Beach Gardens, West Palm Beach and the Wellington area.